⸺License 845403⸺
RESIDENTIAL
CONCRETE SERVICES
---
Experienced crews, quality results!
Our experienced teams prepare your site for the pour. We handle grading and excavation, prepare framing, and place rebar and wire. We mix the concrete to careful specifications, paying attention to the weather and humidity to get the right mix of cement, aggregate, and water for every pour.
Call us today at 951-258-9592 or visit out Contact Us page to send us a message.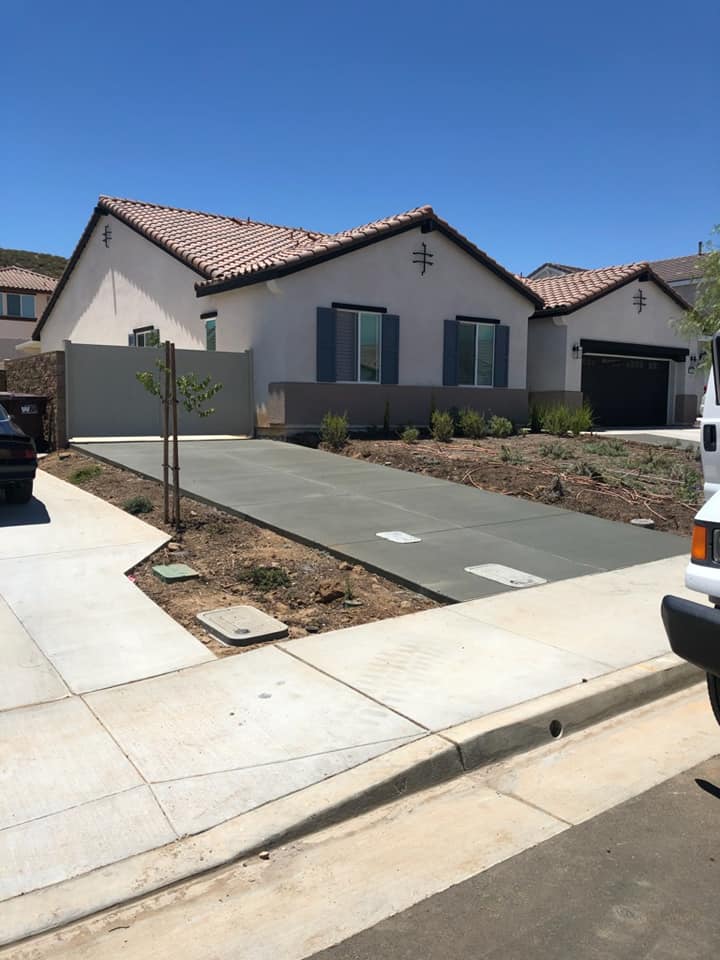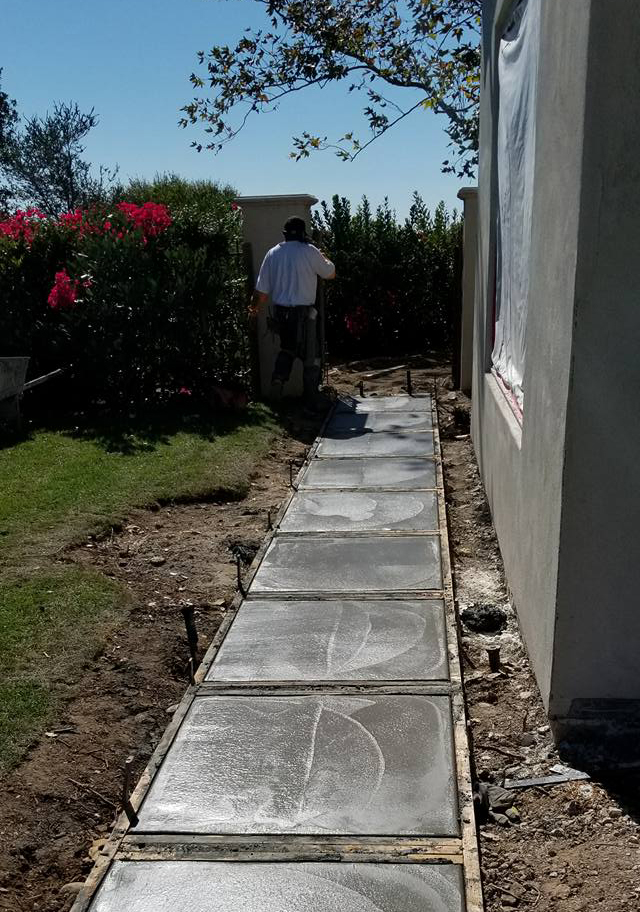 The Process
Pouring concrete is one of those jobs that can turn into a nightmare when things go wrong. Did you know that the average 600 square foot driveway weighs over 7 tons? How do you recover from that if things aren't done right the first time? Trust the experienced crews at Inland Empire Concrete Cutting.
We handle the site preparation work, making sure the base is compact and ready.
Forms are set for the pour, including proper grading for drainage.
Mixing and pouring, while making sure there are no voids or air pockets.
Early finishing is done using a large metal or wood board to screed the top.
Troweling is a finishing step to help create a smooth, hard, and uniform finish.
Broom finishing is a final step that introduces a rough texture for safe traction.
Curing is the process of concrete hardening, including the application of sealing and curing compounds.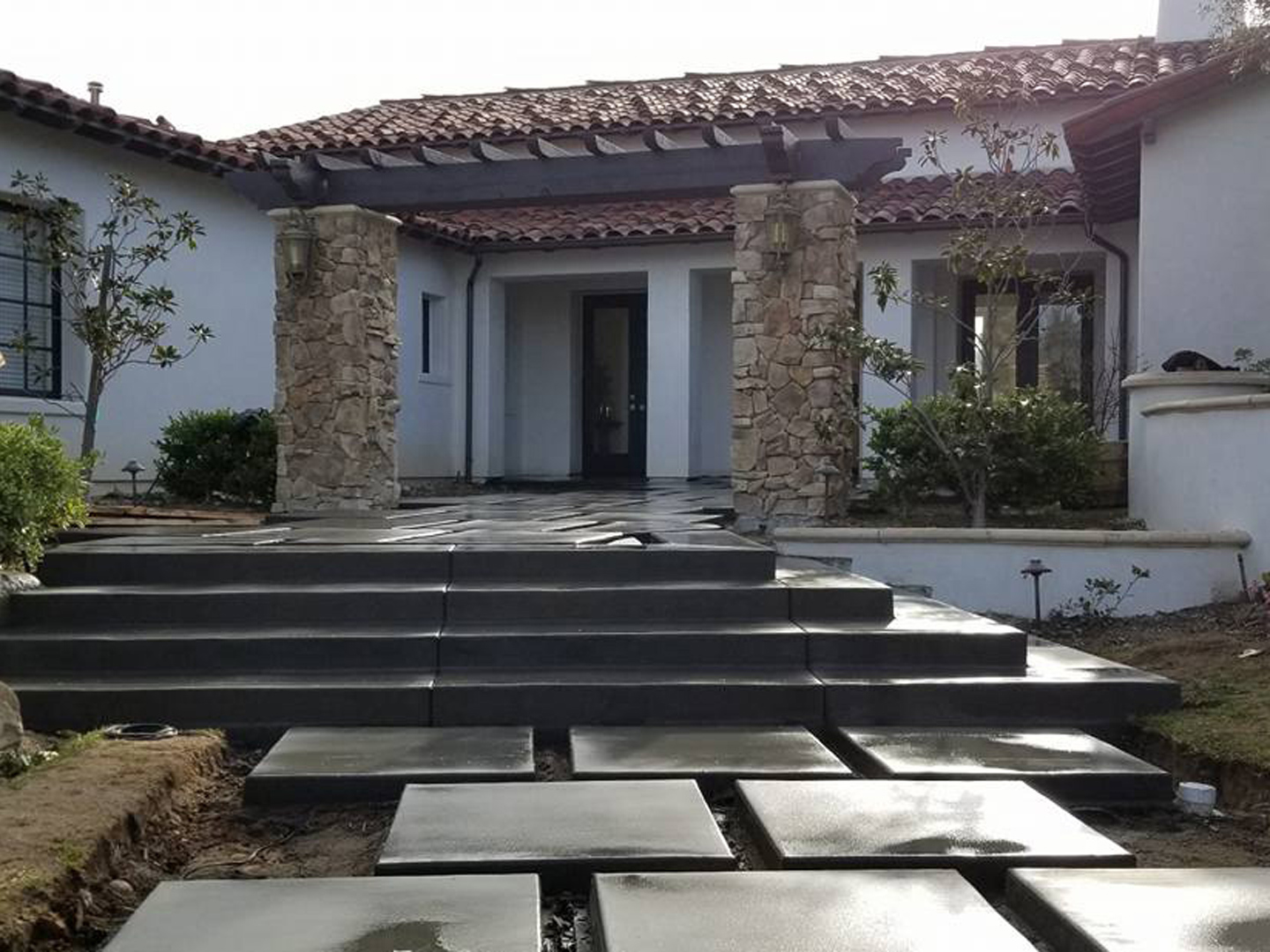 Distinctive Concrete Projects
Does your concrete driveway need repaired or replaced? Is it time to put in a better sidewalk or enjoy a brand-new patio this summer? At Inland Empire Concrete Cutting, we handle the big jobs for civil and industrial engineers, but we take care of our neighbors in Southern California too!
Our equipment and experience mean your project can be handled with a single call. We can cut, break up, and remove old concrete, prepare the site for patching or a brand-new pour, and deliver everything from a new driveway to a deco styled entryway that brings your home a great new curb appeal. We also do core drilling for conduits needed for new plumbing and electrical services or HVAC.
Safe and Clean
We understand your home is not a noisy construction area where debris piles up and no one can be on site until the work is finished. Inland Empire Concrete Cutting works as cleanly and quietly as possible when saws, trenching, and breaking concrete are involved.
Depending on the situation, our teams can use electric saws to help keep your neighborhood as quiet as possible. When working indoors, we set up plastic barriers to contain dust. We haul away all debris and leave a clean workspace behind.
Call us today at 951-258-9592 or visit out Contact Us page to send us a message.