⸺License 845403⸺
COMMERCIAL CONCRETE CUTTING & REPLACEMENT
---
We handle the whole job safely and effectively. No job is too difficult, no challenge more than we can handle while delivering exceptional customer service and affordable, timely results.
Concrete cutting is a difficult and demanding job. Throughout Southern California, general contractors, project managers, and owners have come to rely on the capability, safety, and reliability of Inland Empire Concrete Cutting.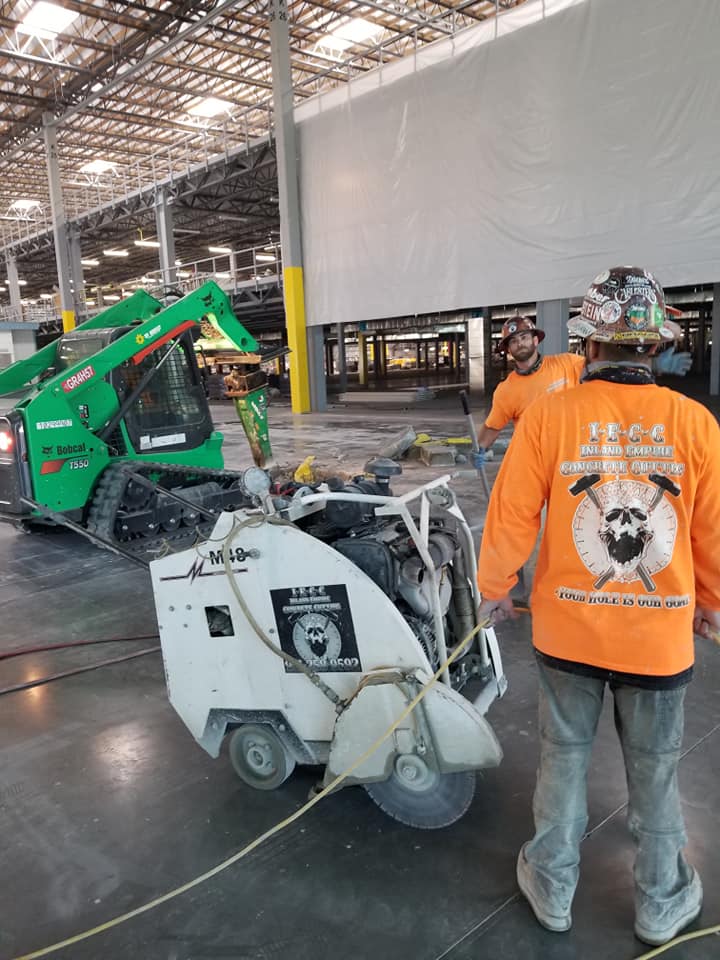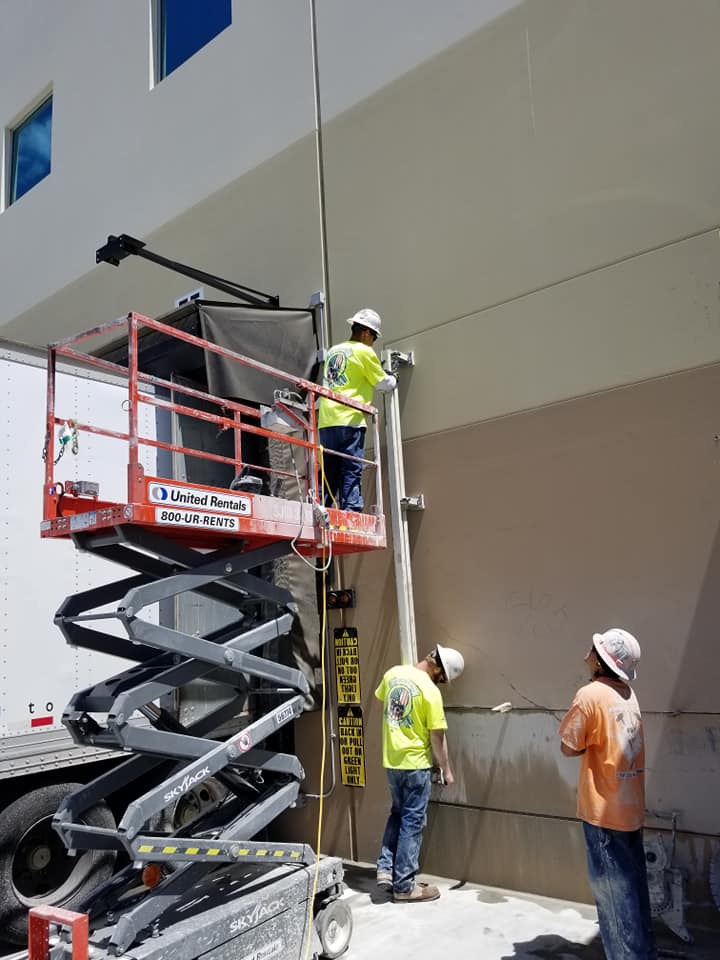 Types of Jobs
Our capable and highly trained crews have been on every worksite you can imagine. Our experience includes:
Opening concrete floors for access to plumbing and electrical trenching.
Cutting walls for new entrances, windows, and loading docks.
Cutting new HVAC and utility openings
Removing and replacing foundations to accommodate higher loads.
Removing and replacing old concrete in Tenant Improvement projects.
Core drilling to make way for new plumbing or other service conduits.
Roadway and parking lot cutting for repairs and patching.
No job is too big for Inland Empire Concrete Cutting.  We've worked on freeways, airports, civil engineering projects, and buildings as large as 3 million square feet. We tackle restaurant remodels, strip mall renovations, and adaptive reuse of old buildings.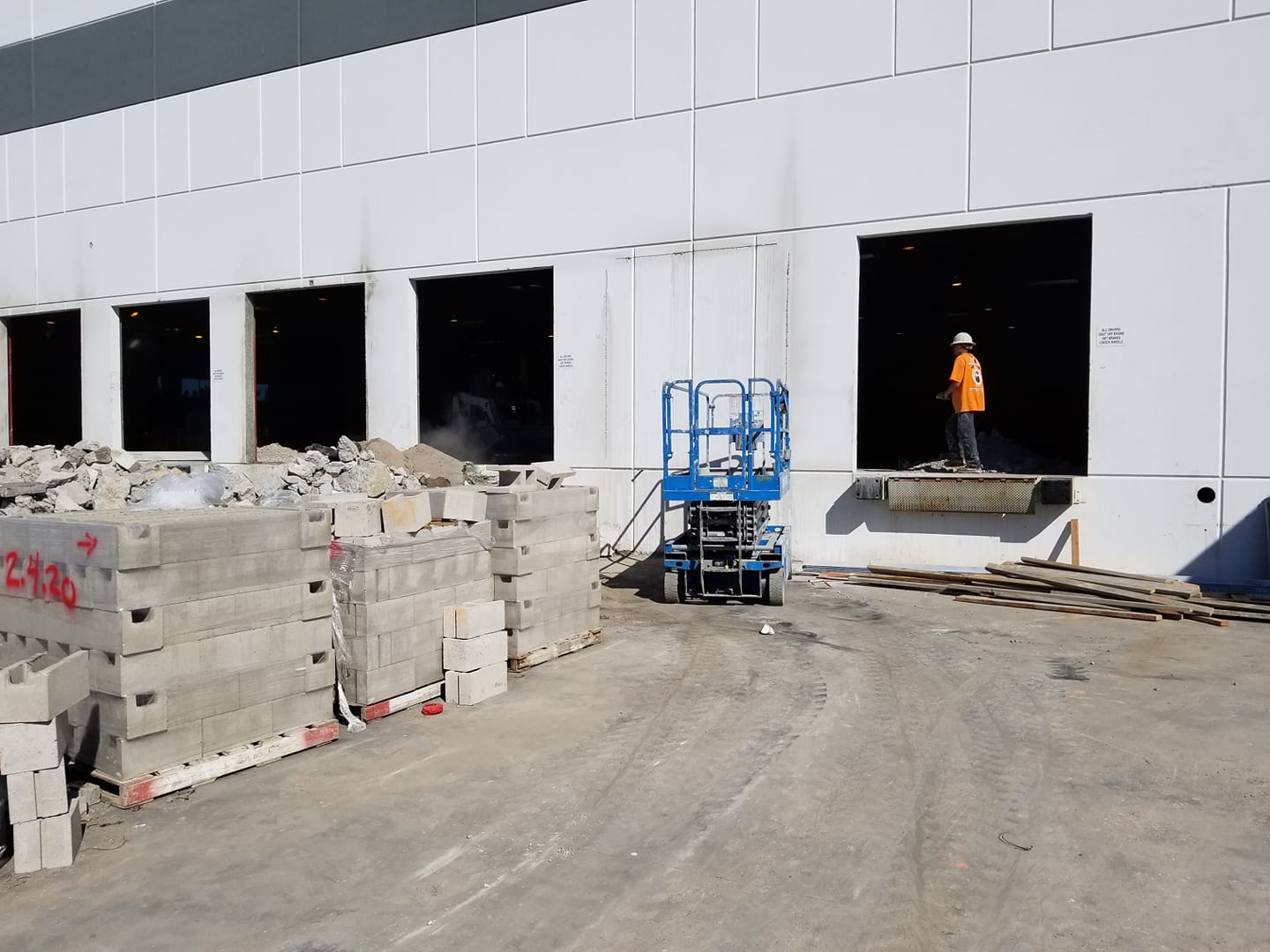 Clean and Safe
At Inland Empire Concrete Cutting, we pride ourselves on being one of the safest and cleanest crews in a traditionally dirty business. By its nature, concrete cutting generates large amounts of debris and dust, and gas-powered saws generate fumes.
We evaluate each job site. When indoors and working in proximity of office staff, we establish plastic barriers to hold down dust and use electric saws that produce minimal vibration and no fumes. While no deconstruction site can be dust and noise free, we do our best to respect the ongoing use of the property while keeping our team, related crews, and nearby occupants safe and productive.
Turnkey Concrete Cutting and Replacement
No job is too big for our experienced and dedicated crews.

We provide the kind of turnkey services that make every job go more smoothly. We cut, break, and remove concrete cleanly and accurately. Our core drilling is extremely precise. We replace concrete and finish surfaces to the highest levels of quality.